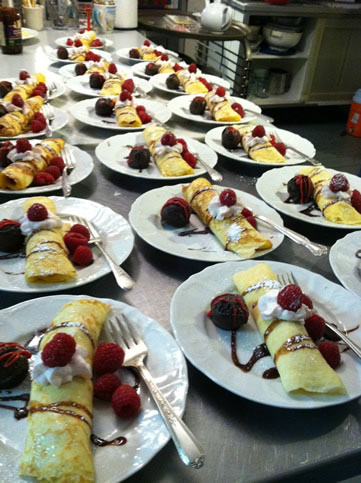 The Kate Pearl Tea Room's Catering Service is not limited to tea fare; our menus are as unique as our clients. We specialize in tailoring the cuisine to suit both the client's personal preferences and creative vision., Whether your event is small or large, formal or informal, our professional and friendly staff will go above and beyond to insure a successful event. We would be pleased to host your event on the premises of the historic inn, or at a venue of your choice.
Wedding Receptions  |  Business Breakfasts / Luncheons
Dinner Buffets  |  Birthday Parties  |  Elegant Hors d'oeuvre Parties
Showers  |  Themed Events  |  Holiday Gatherings
Intimate Dinner Parties  |  Club / Organization Meetings
To schedule a consultation, please contact us.
(410) 857-0058
Please see our Events Policies for information on hosting your own special event at The Kate Pearl Tea Room.