All Specialty Teas are by reservation only!
The Kate Pearl Tea Room Presents
---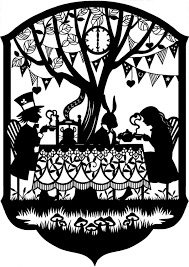 The Mad Hatter's Tea Party
"We're ALL a little mad here!"
If you make a reservation in the summer months of 2021 (June, July, August), you'll find yourself sipping tea in Alice's Wonderland.
Come and enjoy our delightful decor and delectable treats.
Eat me! Drink me!
It's ALWAYS tea time at the Kate Pearl Tea Room.

Saturday, October 23 – 11am or 3pm
Royal Teas Only
---
Tuesday – Friday, October 19-29 seatings on the half hour between 11am and 3pm
(all tea services available)
---
Saturday, October 30 – 11am or 3pm
Royal Teas Only
Oh the magic is back!!! We are so excited to offer our Hogwarts Afternoon Tea Services in late October! Reservations are open for these special teas! Due to the popularity of the Hogwart's Teas, we are unable to host Baby Showers and Bridal Showers on these Saturdays.
While our seating is limited, an 18% gratuity will be automatically added to each check.
---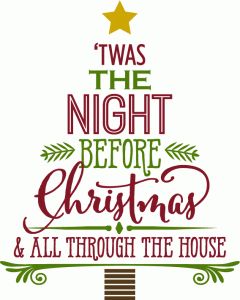 Our 2021 Christmas Teas
'Twas the Night Before Christmas
Saturday, November 27
Saturday, December 4
Saturday, December 11
Saturday, December 18
'Twas the Night Before Christmas and all through the tea room….. Come enjoy our afternoon teas with themed tea rooms and special Christmas treats. Each guest receives a favor to take home.
Christmas Teas are Royal Teas ($34) and Children's Teas (ages 5-12 $13)
IMPORTANT RESERVATION INFORMATION:
Reservations open at 12am November 1!
Saturday reservations fill quickly for our Christmas Tea Services! You are WELCOME to enjoy tea during the week – the menu is just a little bit different, but still full of Christmas magic! During the week, you can choose from ANY of our tea services (and it's definitely LESS busy). Call to make your reservation! Due to the popularity of our Christmas Teas, we are unable to host Baby Showers and Bridal Showers on Saturdays during these events.
---
Special Event Policies
A credit card number will be taken to hold a special events reservation for parties of six and over. We will confirm all reservations in advance. Failure to honor a confirmed reservation without notification, will result in a charge to your credit card, not to exceed $50.00. Each confirmed guest that fails to attend will be a charge of $10 to the party host. See more on Events Policies.