Becky & Jessica Welcome You to The Kate Pearl Tea Room at Gypsy's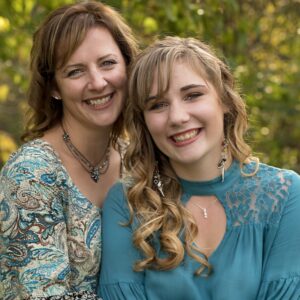 Before we introduce ourselves to the tea community, we want to pause for a moment, and raise our teacups to Mrs. Gypsy Jo Fleck, to honor her 21 years as the owner of the finest tea room in Maryland, Gypsy's Tearoom.  We cannot begin to express our gratitude for this opportunity to own and operate the wonderful tea room she has built from the ground up.  We are thankful for her mentorship as we transition from Gypsy's Tearoom to The Kate Pearl Tea Room at Gypsy's.
We are planning our grand opening for October 1, 2018.  We'll use August & September to poke through every closet, drawer, and attic in the tea room, to inventory what we have on hand, to refresh the rooms, to build relationships with our staff, and to plan a wonderful event for the tea community.
Who is Kate Pearl?  The Kate Pearl Tea Room is named in honor of our great-great grandmother, Kate Pearl.  She was quite the lady – and would never even think about leaving her home unless she was well-equipped with stockings & heels, her hat, gloves, & purse, and – of course – her pearls.
We see afternoon tea as a way to connect generations, to honor traditions, and to find respite from the chaos of everyday life.  A tea room is a place to unwind.  To be pampered.  To luxuriate in finery.  We think Gypsy has a wonderful tea room and we plan to continue in the same manner.  You will see some changes… but they are good changes that are in-line with our general philosophy of what afternoon tea truly should be.
We want to thank you for your support of the tea room and of Gypsy, as she retires.  We are going to give the tea room 110% of our heart & soul.  We welcome you to call and make a reservation, and please introduce yourself to us when you come in!  You'll find Jessica in the kitchen, and Becky in the front – and you'll certainly run across a few more new faces around the tea room, although just about all of Gypsy's staff will be continuing on with us.  Thank you for your patience with us as we wrestle with the challenges of transferring ownership of a business.
The Kate Pearl Tea Room at Gypsy's is open and ready to serve you!  Thank you so much for your support!
Warmly,
Becky & Jessica